Robyn Roberts, RDMS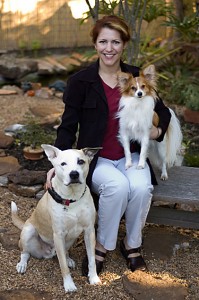 Robyn Roberts is the founder of Mettasound Veterinary Imaging. She began her professional career in the human medical field, developing her skills as a sonographer in high-risk obstetrics and general radiology. Robyn transitioned to veterinary medicine in 1997. She was mentored by Dr. Mark Skeels DVM, ABVP, owner of Veterinary Imaging Associates – one of the highest volume mobile ultrasound practices in the country. Veterinary Imaging Associates later merged with Sound Technologies, which is now part of VCA Antech. During her five-year tenure with Dr. Skeels, Robyn taught veterinary ultrasound seminars across the country, in addition to performing 15-20 examinations per day. During this time, she had the opportunity to play a key role in the development of one of the first comprehensive telemedicine software programs.
In 2002, Robyn was recruited by the radiology department of Gulf Coast Veterinary Specialists and relocated from New Jersey to start a mobile service in Houston, Texas. Under the guidance of Dr. Brian Poteet DVM, DACVR, she continued to provide mobile ultrasound service, in-house scanning, and resident training for GCVS until February of 2006, when she moved to Austin and started Mettasound Veterinary Imaging. Robyn has been working exclusively in veterinary ultrasound for over 17 years and has performed well over 18,000 scans in her career.
Robyn Roberts currently lives in South Austin with a three legged pit bull mix, two papillons and a naughty cat. In her spare time she enjoys creative projects, mountain biking, drinking her husband's homebrew and real estate. Robyn has always been active in the Austin animal rescue community, and currently performs no cost and low cost services for Austin Pets Alive and Austin Animal Center.
Paige Vlcek, RDMS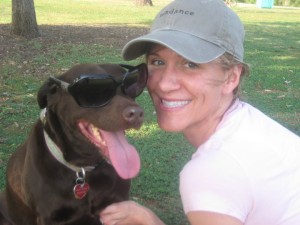 Paige has 7 years experience as a Pediatric sonographer for Dell Children's hospital and has been cross trained into veterinary sonography. She brings a wealth of medical scanning experience and has a deep love for animals. Paige practices yoga daily and loves to go hiking and spend time with her friends and family. She is originally from Louisiana and now lives in South Austin with her husband, their beautiful 5 year old little girl, and a spoiled Lab mix named Lillie.